Described as "outstanding" (Martín Llade, Melómano music magazine), it was created by its members, concert violinists Hsin-Lin Tsai and Miguel Pérez-Espejo Cárdenas, as a result of their love for chamber music and, in particular, to explore the violin duo literature, both as soloists with orchestra and in recital.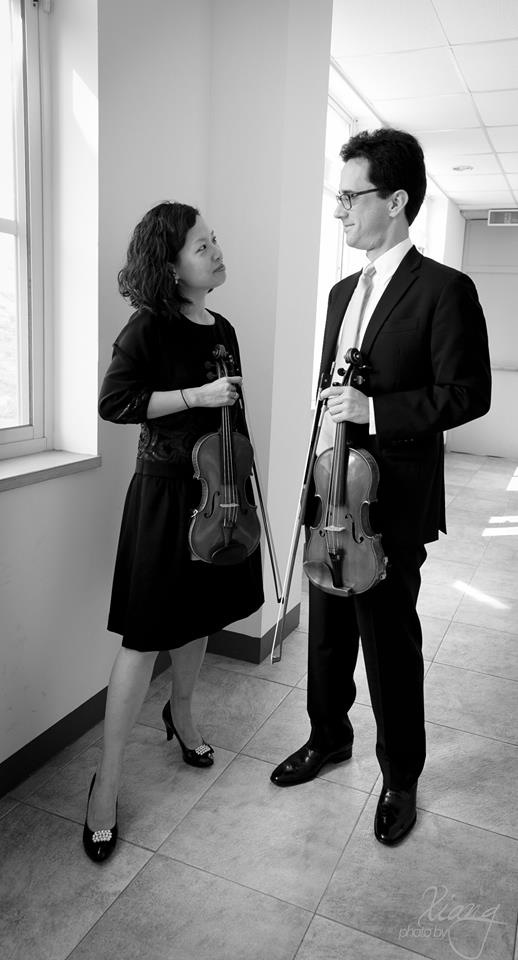 Since their début in 2004, they have performed a repertoire that ranges from Baroque composers, such as Vivaldi, Händel and Bach, to contemporary masters like Bartók, Montsalvatge, Prokofiev and Honegger.  Eminent Spanish composer José Zárate wrote and dedicated to them his work Little Nice Pieces, which received its world premiere in February 2010. Among their performances, they have played at the invitation of the Instituto Cervantes of New York City and its Director, Antonio Muñoz Molina. They have performed the complete Bach violin concertos with the Saravasti String Quartet and as soloists with the Gardner Chamber Orchestra and Chamber Orchestra of Boston.
Based in Boston, they perform throughout the United States, Europe and Taiwan. They have released CD recordings with the RTVE MUSICA label, of the National Radio of Spain, and have played on the European Day of Music celebrations in live radio broadcasts throughout Europe. Recent projects include the concert series El violin hispano at the Tsai Performance Center sponsored by Banco de Santander, at Boston University, and at Nantucket's "Winter Concert Series." Upcoming performances feature the Tanglewood premiere of celebrated composer Augusta Read Thomas' "Double Helix, Mansueto Tribute" for two violins.
Hsin-Lin Tsai, Violinist
Hsin-Lin Tsai, born in Taiwan, concertizes in some of the most prestigious performance venues in the United States, Europe and Taiwan. The late and legendary Yfrah Neaman said of her "I haven't heard anyone play like this, with such musicality, emotion, and a beautiful sound, in the last fifty years." She was first violinist of the quartet that promoted contemporary works and was praised as "outstanding" by Richard Dyer, former Chief music critic of the Boston Globe. She has released solo CD recordings in Europe under the label RTVE MUSICA, of the Spanish National Radio.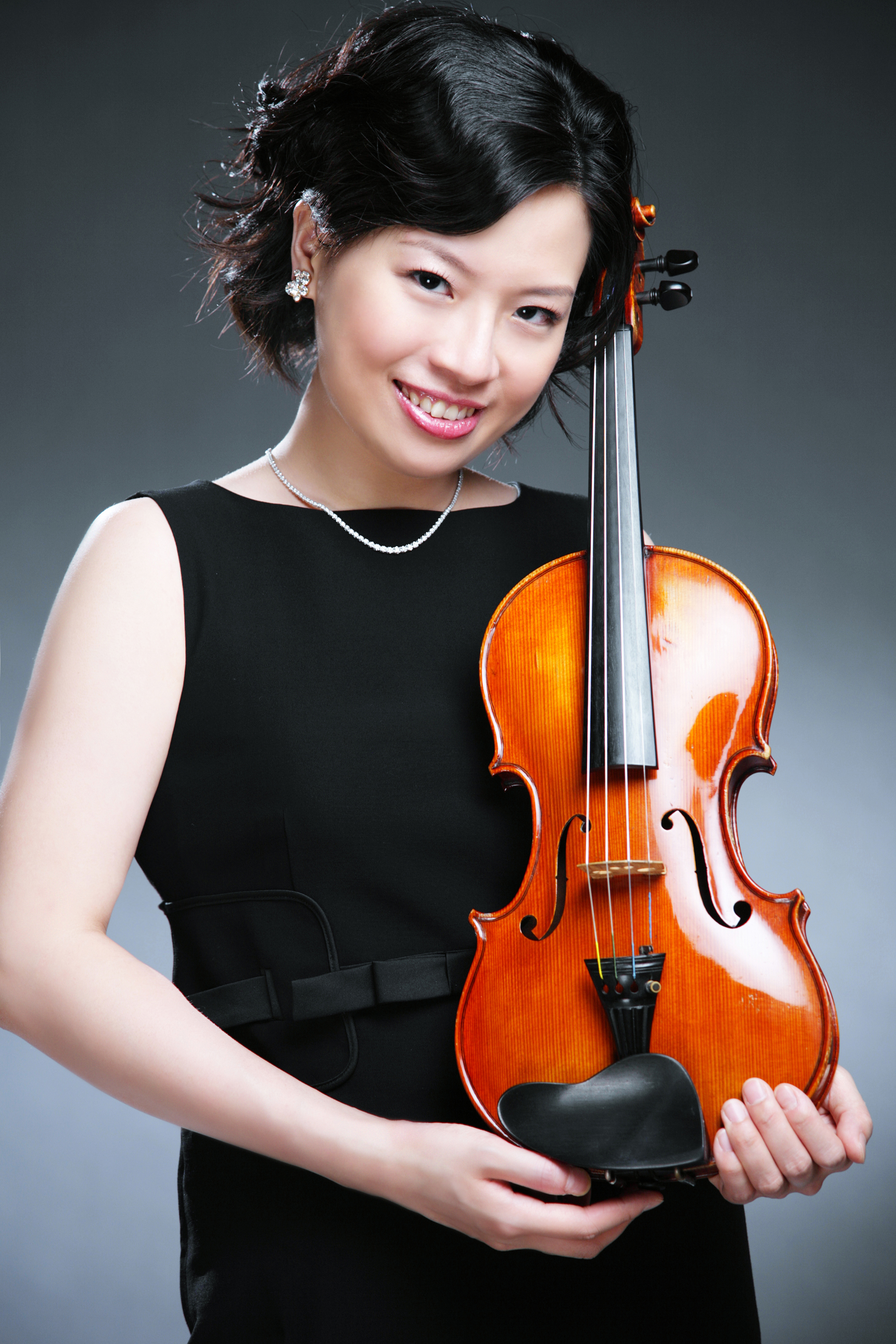 First Prize Winner in the Taiwan National Violin Competition and in the City of Tainan Competition, she made her New York City debut in Weill Hall at Carnegie Hall sponsored by the Formosa Chamber Music Society. She has played in some of the world's greatest halls, including the National Concert Hall in Taiwan, the Murcia Auditorium in Spain, and historic Symphony Hall and Jordan Hall in Boston. She was invited by the Cervantes Institute in New York City to perform in the cycle "Spain in Chamber Music", playing works by some of the most distinguished Spanish and Latin-American composers. Abroad, she has performed live in radio broadcasts for the Spanish National Radio (Radio Clásica) and has concertized as soloist and chamber musician in Europe and Taiwan. Dr. Tsai is a member of the L'Etoile Duet, which has been praised as extraordinary (Martín Llade, Melómano music magazine, Spain), with her husband, violinist Miguel Pérez-Espejo Cárdenas. Together they champion the new works by composers of our time, such as Augusta Read Thomas, David Lefkowitz and Michael Ippolito.
As orchestral and chamber musician, she has collaborated with such eminent conductors as Sir Colin Davis, Cristoph Eschenbach, Stanislaw Skrowaczewski and Sergiu Comissiona, and has been invited to international festivals that include The International Holland Music Sessions (The Netherlands), The International Musicians' Seminar at Prussia Cove (U.K.), Schleswig-Holstein (Germany), Pro-Cello (Switzerland), Yellow Barn, Manchester Music Festival and the International Musical Arts Institute (United States), performing and working closely with artists such as James Dunham, Gyorgy Pauk, Lorand Fenyves, and the Borromeo String Quartet.
Dr. Tsai graduated with distinction from the New England Conservatory of Music in Boston (B.M. 1999; M.M. 2001), and received the Artist Diploma from the Guildhall School of Music in London, where she was invited on a full scholarship to work with the late Yfrah Neaman. Ms. Tsai received her Doctor of Musical Arts Degree in Violin Performance from Boston University in 2009, with the dissertation entitled Poulenc Sonata for Violin and Piano: An Analysis. She studied with legendary artists such as Harvey Shapiro, Eric Rosenblith, and Yuri Mazurkevich, and she has worked in master classes with Michèle Auclair, Eduard Schmieder and Erick Friedman.
As a violin teacher, Dr. Tsai is passionate about carrying on her musical legacy. Her students have won first prize in competitions, have been featured in recitals and as soloists with orchestra in halls such as Carnegie Hall, and have been invited to international festivals. She has taught Applied Violin for Non-Majors at Boston University, chamber music at the Boston Youth Symphony Orchestras, workshops at New England Conservatory Preparatory Division, and as faculty at the International Master Classes of the Mediterranean ("Cursos Internacionales del Mediterraneo") in Spain. Dr. Tsai teaches at Boston University Tanglewood Institute in the summer.